👩‍🏫 5 modules ✅ 40 exam questions 📘 6 templates 📝 5 coursework tasks ⏰ 3+ hours of content 🔖 official certification 🧑‍💻 100% self-paced

Course overview.

Like anything worth a dime, analyzing the 'hows' and 'whys' is of equal importance to the subject you're measuring. The same applies to customer success – if you don't understand your customers' behaviors, you're missing out on a vital source of intel. 
Customer success is a proactive business strategy that helps companies grow and develop, underpinned by a core principle of helping customers realize value and fulfill their goals with your product. But if you can't ascertain this, you run the risk of alienating and losing valued customers to churn. 
Businesses can't know what makes their customers tick without looking at the data set in front of them. This is why collecting and understanding customer data and metrics is the bread and butter of a CS expert. That said, collecting data and applying it correctly can be tricky if you don't know how to.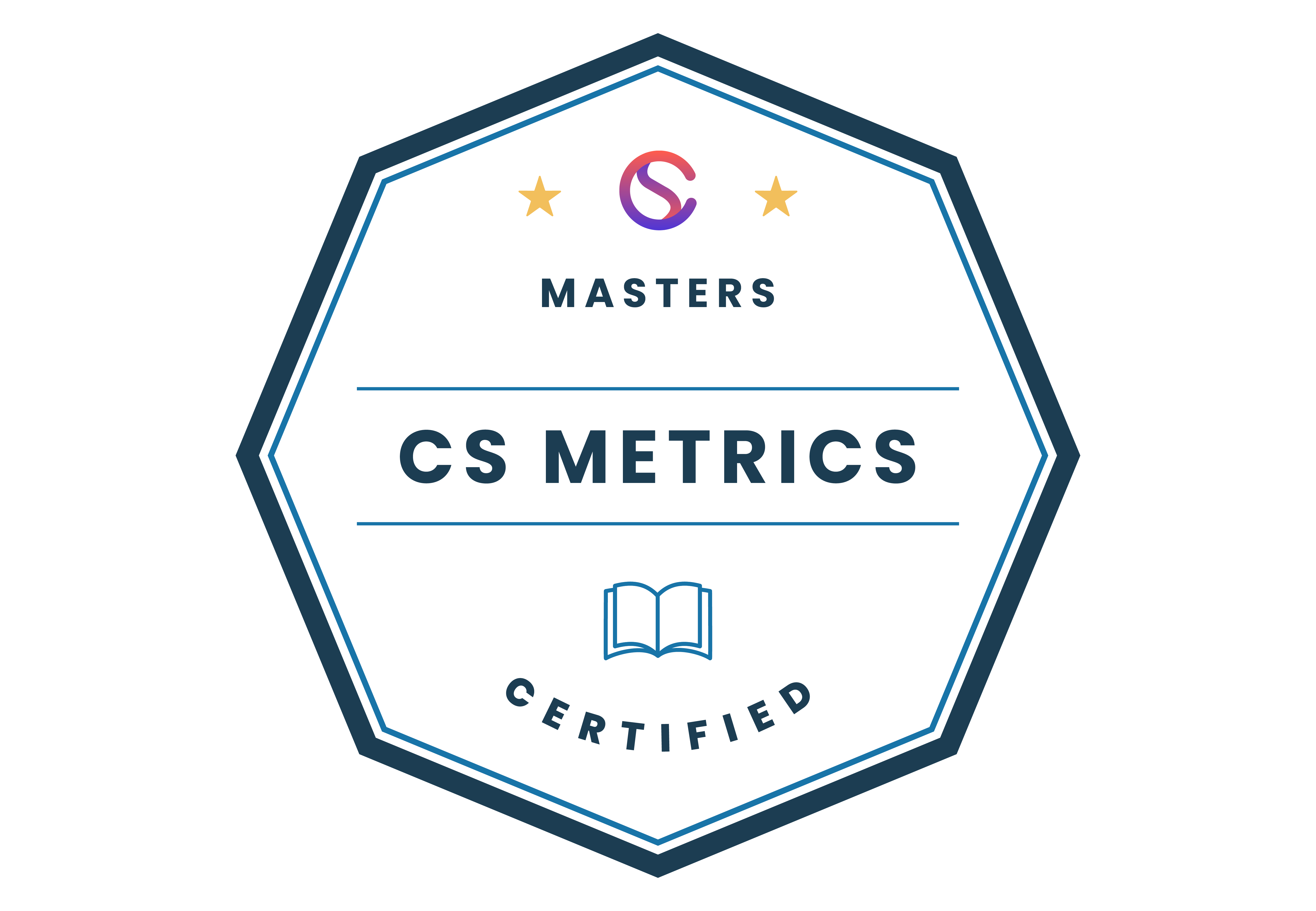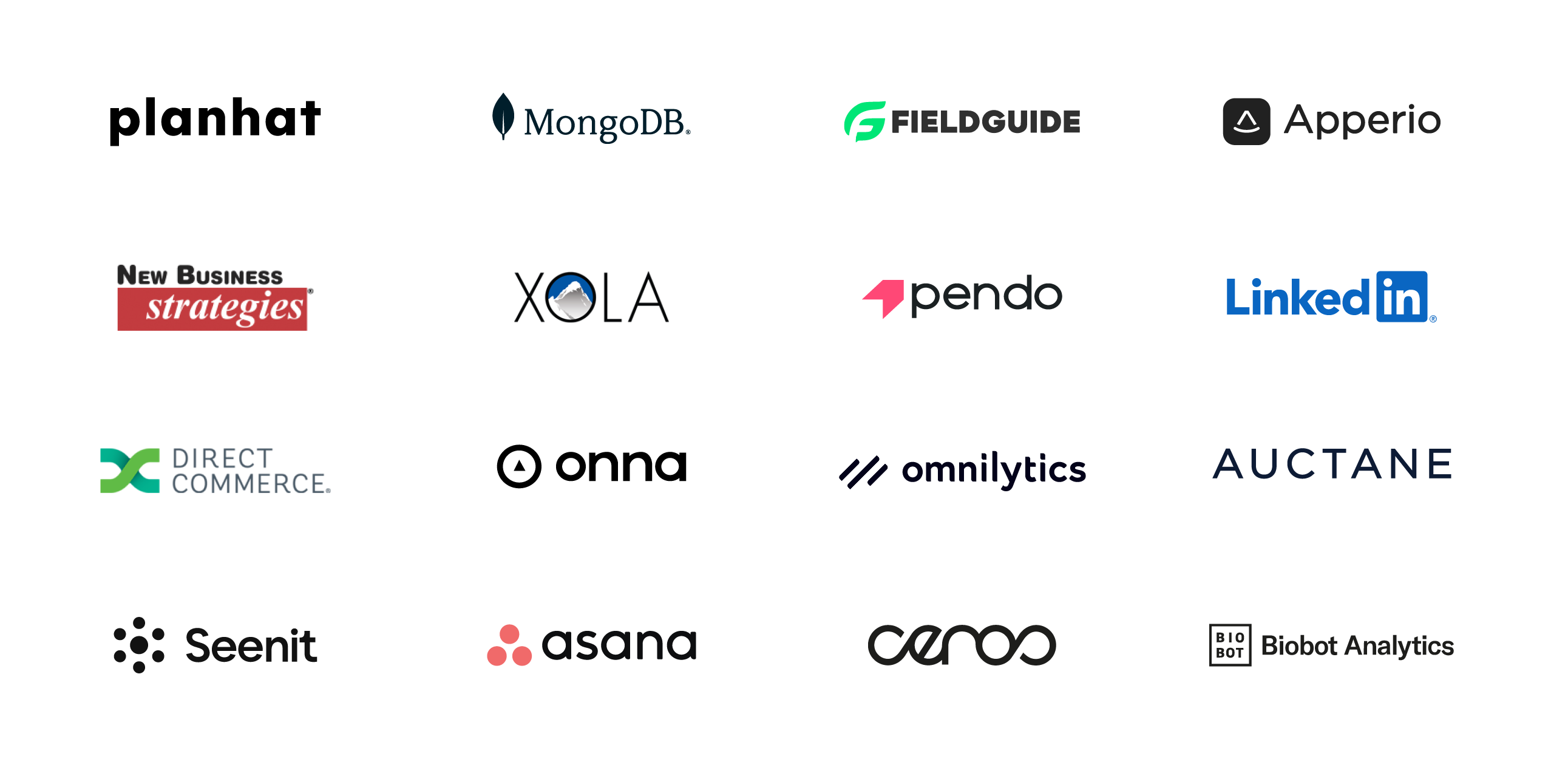 Crafted by the crème de la crème of CS.

The Customer Success Collective is a global community of customer advocates. If you want to learn, share, develop, network, and scale with your CS comrades, you're in the right place. Our community's a place for customer success folks from all industries, all levels of seniority, and all corners of the globe to connect, network, ask questions, share ideas, find solutions, and just generally level-up in their field.
This program has been built with the help of the brightest minds in CS today. We've worked night and day to bring you content and insights from CCOs, Directors, and VPs of Customer Success, so you can rest assured that you're in the best hands possible.

By completing this master's course, you'll have a thorough and solid understanding of which CS metrics to use, when, and why. We'll then show you how to collect and apply that data correctly. Not only will you have the insights to pre-empt customer churn and drive product adoption, but you'll also be able to present your findings to key internal stakeholders to promote the benefits of customer success.
By the end of this course, you'll be able to..
🔥 Understand CS and why metrics are so vital to improving it
🧠 Learn what metrics are important in CS and how to implement them
🚀 Feel confident to start implementing CS metrics in your day-to-day work
🎖 Demonstrate the value of CS to your CEO with metrics-based KPIs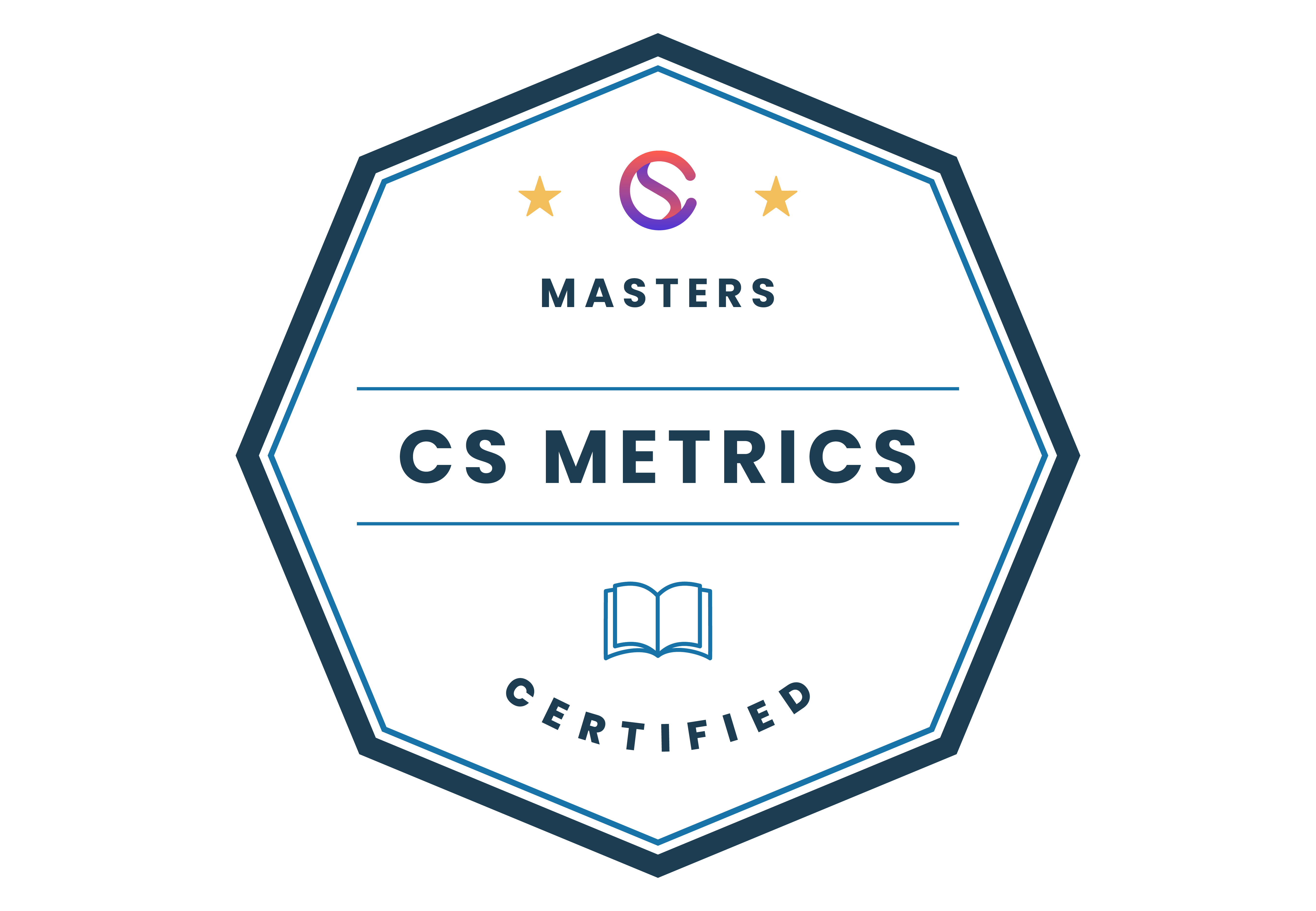 We offer team rates too!

👇




The team that learns together, stays together. If you've got a team of three or more CS leaders who are looking to get certified, then drop Tom a message about team rates at: [email protected].


FAQs
Q: Who's this course for?
A: This course is for anyone who's ready to master the art of customer success metrics.
Q: How does the course work?
A: The course is 100% online and entirely self-paced. Once you enroll, you'll work through the modules in chronological order and be invited to take part in activities. At the end of each module, you'll be presented with mandatory exam questions and if you pass all these, you'll become CS Metrics Certified!
Q: How long will the course take to complete?
A: In total, the course content, activities, and exams will take approximately around 3 hours to complete.
Q: What happens if I don't pass the exams?
A: Not to worry, mistakes happen. If you happen to fail on your first attempt, you have the chance to redo the exam. Unfortunately, if you fail your second attempt, you won't graduate from the course with a certificate. Don't let that put you off though – you won't finish this course having wasted your time. Instead, you'll still walk away with a ton of invaluable information. What's more? You'll be given access to the course materials for life. So, if you stumbled on anything in particular in the exam, you can brush up on those bits to your heart's content!
Q: How long will I have access to the course content?
A: For life! A single one-off payment gives you unlimited access to all the course's content.