🧑‍🏫 5 modules ✅ 40+ exam questions 📝 3 hours of content 🔖 Official certification ⌛ 100% self-paced
Course overview.


Customer Retention Certified | Masters has been built with some of the world's brightest CS leaders and will provide you with the foundations to create outstanding customer retention strategies. 

From enrollment to certification, you'll not only learn how to retain your clients and lower churn but unearth first-rate accounts of how to upsell and sculpt a brand based on exceptional customer loyalty. Embark upon a retention voyage: from learning the underpinning theories to executing successful customer retention strategies of your own with the aid of life-changing frameworks and fireside chats.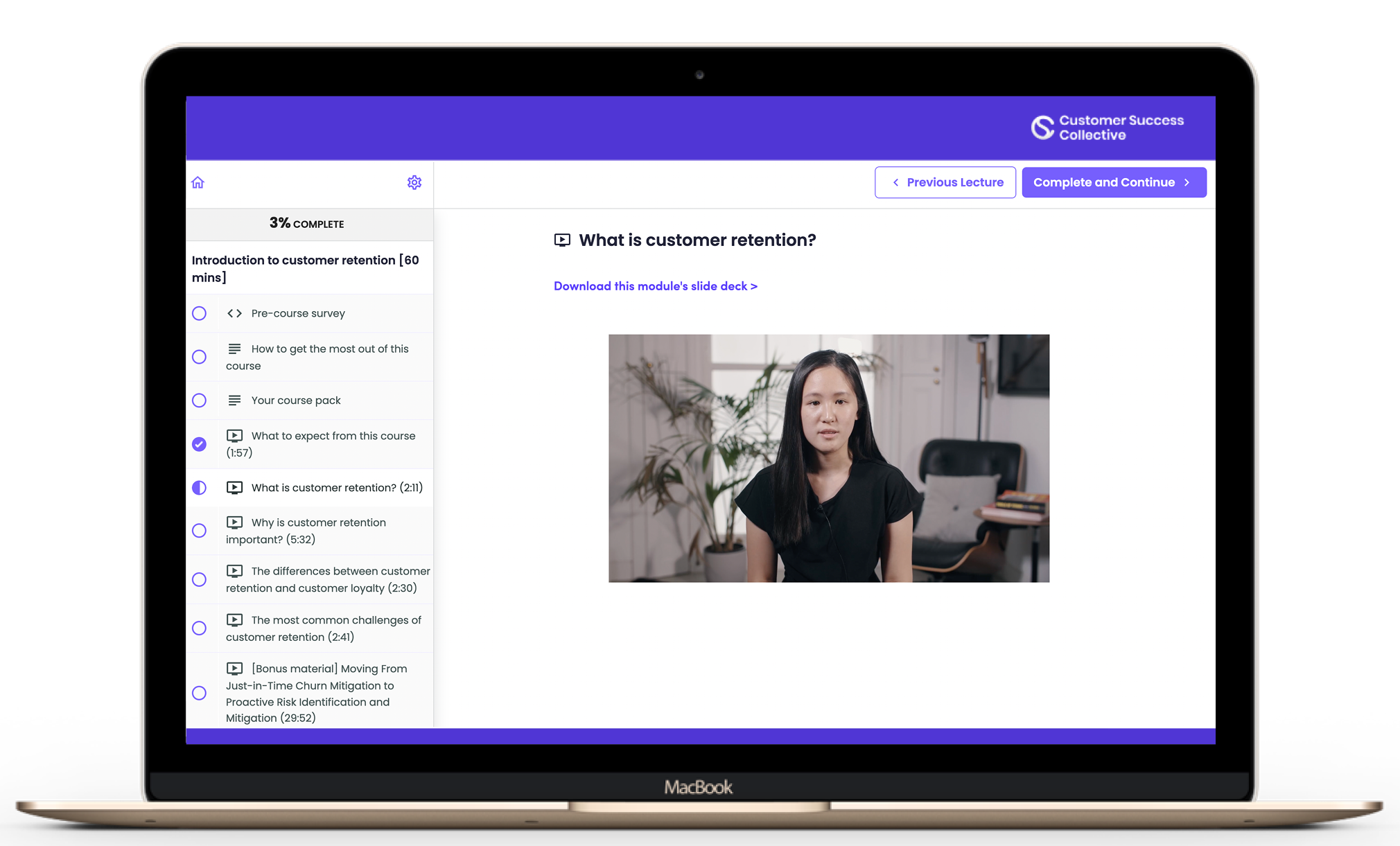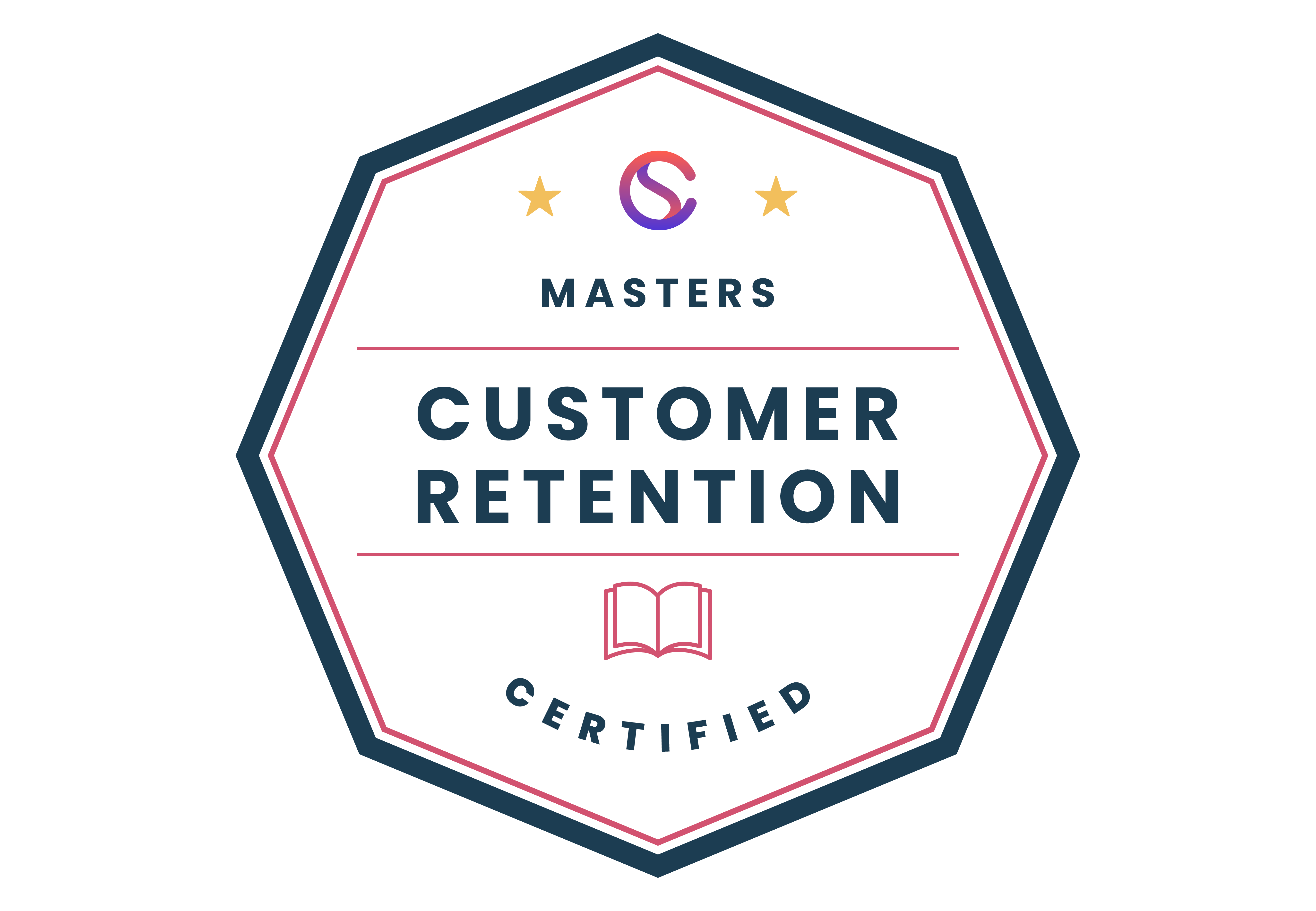 By the end of this course, you'll be able to confidently:


💡 Understand what customer retention is and why it's important.
🧠 Know the key differences between customer retention and customer loyalty.
🔎 Identify your valuable customers and know how to follow up with them.
📈 Drive revenue growth through customer retention strategies.
🧱 Build customer loyalty by having a better understanding of your customers.

"I've thoroughly enjoyed taking this Customer Retention course! It's not only helped to reinforce some of my existing knowledge in this area but has provided me with new and invaluable insights and learnings. The inclusion of company case studies, quotes from Customer Success leaders, and bonus webinar recordings really bring this to life. I also feel confident knowing that I can revisit all of the content at any time in the future and am now fully equipped with a wide range of takeaway resources which I can use to support CR strategies."

Fleur Buckley, Customer Success Consultant at Zoopla.

Learn from CS elites like: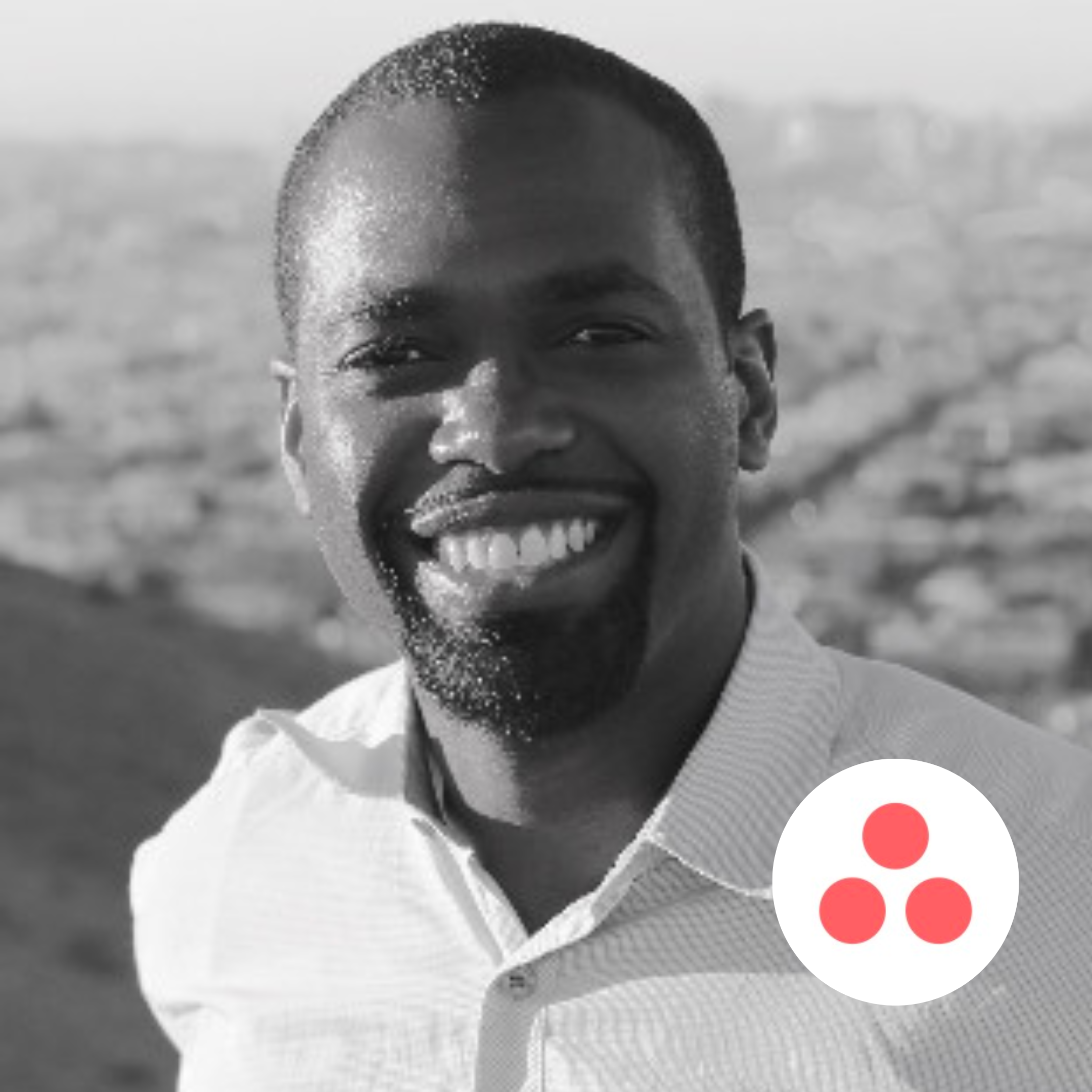 Karl Salomon
Enterprise Customer Success Manager at Asana
Michelle Wideman

Chief Customer Officer at Silverfort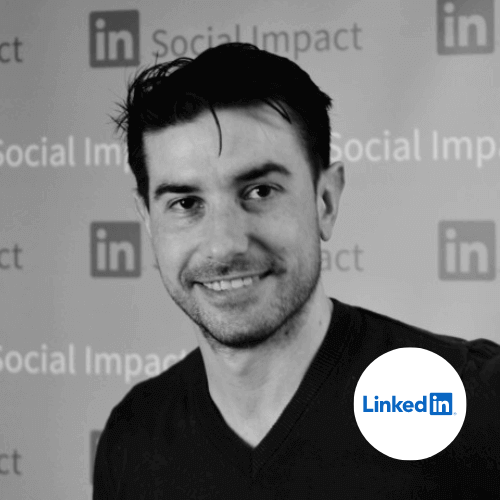 David Collard
Manager of Customer Success at LinkedIn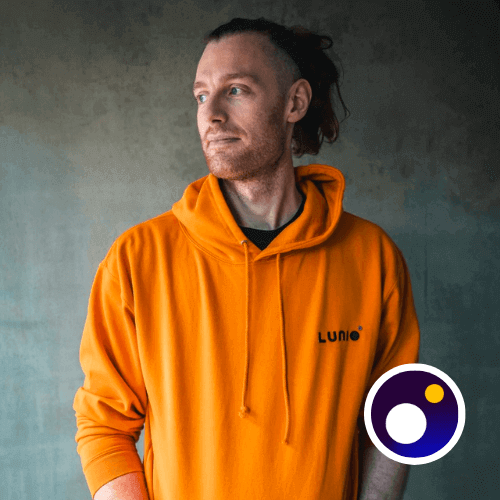 Dan Farley

VP of Customer Success at Lunio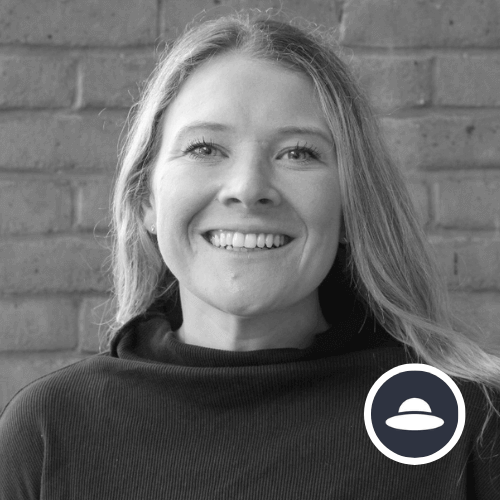 Bethany Ward
Customer Success at Planhat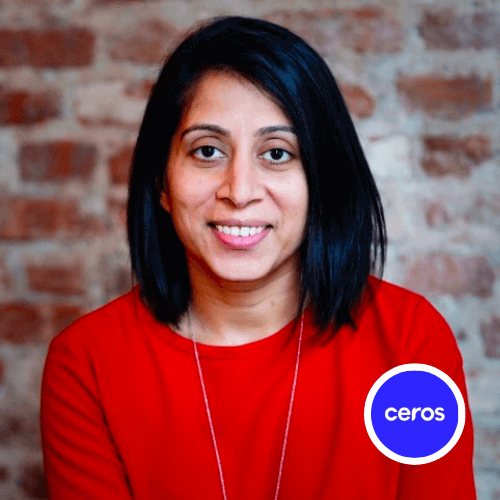 Priyanka Yadav

VP of Customer Success at Cero

What you can expect from Customer Retention Certified

"This is a very valuable course with highly relevant course content that can be used in the real world. I would really like my team to complete the course and would highly recommend anyone else leading a CS team do too."

Renee Rooney, Head of Customer Success at LiteracyPlanet

Unlock an additional 9+ courses 🔓

Access our entire suite of courses, a free in-person summit ticket, 100+ hours of strategy content, templates & frameworks, mentorship opportunities, and more when you become a Pro+ Member.

Don't worry we do team rates, too.

If you're looking to get a team of three or more certified, then speak to Pavan about team rates on [email protected].

P.S. If you need help convincing your boss, we've done the hard part for you here.

What's included when I enroll?


👨🏼‍💻 3+ hours of course content.
🔥 90 minutes of bonus features with retention royalty like Michelle Wideman, Dan Farley, and Priyanka Yadav.
🛠 8 tried, tested + vetted templates.
✅ 40+ exam questions to consolidate the course curriculum.
👌 Lifetime access to all the course's content - including future updates.
🧠 Facility to ask text-based questions throughout, all of which are answered by a CS leader.
🔖 Official certification if you pass all the exams.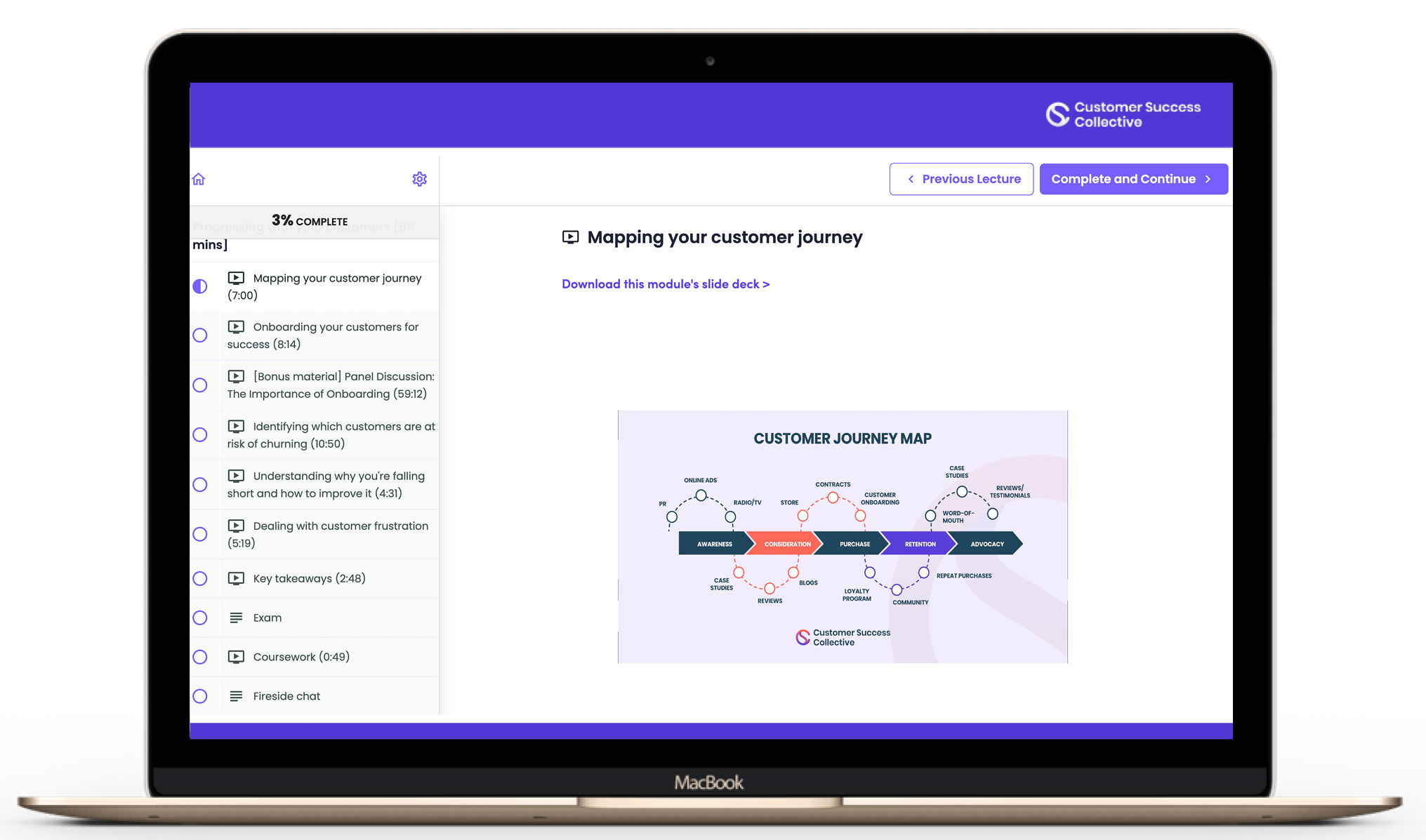 FAQs.
Q: Who's this course for?
A: This course is for anyone ready to master the art of customer retention. This course will equip you with the confidence and know-how you need to implement a killer customer retention strategy.

Q: How does the course work?
A: The course is 100% online and entirely self-paced. After enrollment, you'll chronologically work through the modules and take part in activities. At the end of each module, we'll present you with mandatory exam questions; if you pass all these, you'll become Customer Retention: Certified!

Q: How long will the course take to complete?
A: In total, the course content, activities, and exams will take approximately around 3 hours to complete.

Q: What happens if I don't pass the exams?
A: Don't worry. If you fail on your first attempt, you'll have the opportunity to retake the exam. However, if you don't pass on your second attempt, it means you won't get the certificate. That said, you won't finish this course having wasted your time; you'll take away tons of invaluable information with access to the course materials for life. So, if you stumbled on anything in particular in the exam, you can brush up on those bits to your heart's content!

Q: How long will I have access to the course content?
A: For life! One, one-off payment gives you unlimited access to all the course's content.

Check out our other courses. 👇