👩‍🏫 5 modules ✅ 40 exam questions 📘 6 templates 📝 5 coursework tasks ⏰ 3+ hours of content 🔖 Official certification 🧑‍💻 100% self-paced

Course overview.


Like anything worth a dime, analyzing the 'hows' and 'whys' of a subject is as important as the subject itself. The same applies to customer success – if you don't understand your customers' behaviors, you're missing out on a vital source of intel. 
Customer success is a proactive business strategy that helps companies grow and deliver product value.f you can't ascertain this, you run the risk of alienating and losing valued customers to churn. 
Businesses can't know what makes their customers tick without looking at the data set in front of them. This is why collecting and understanding customer data with metrics is the bread and butter of any CSM. That said, collecting data and applying it correctly can be tricky if you don't know how to.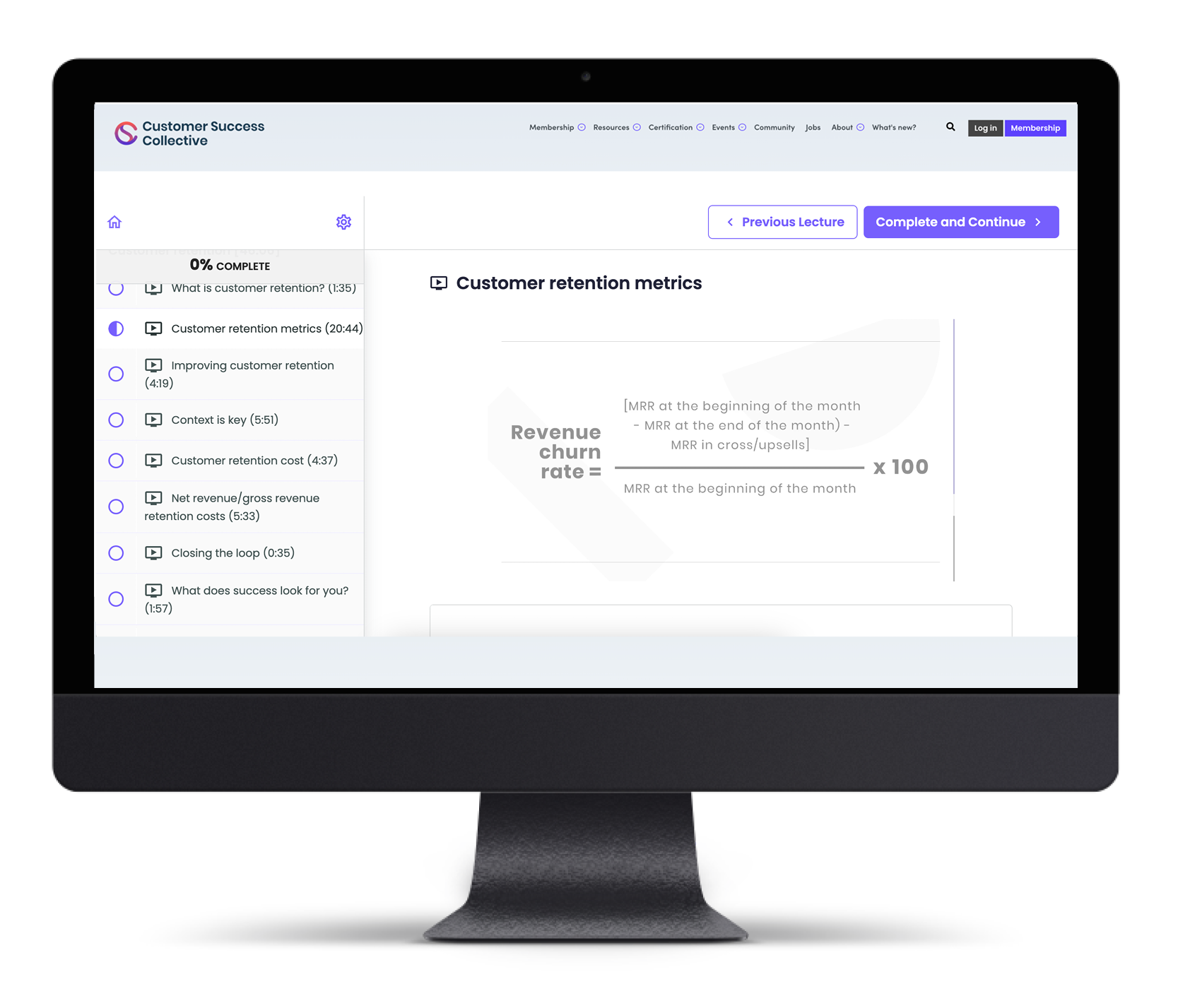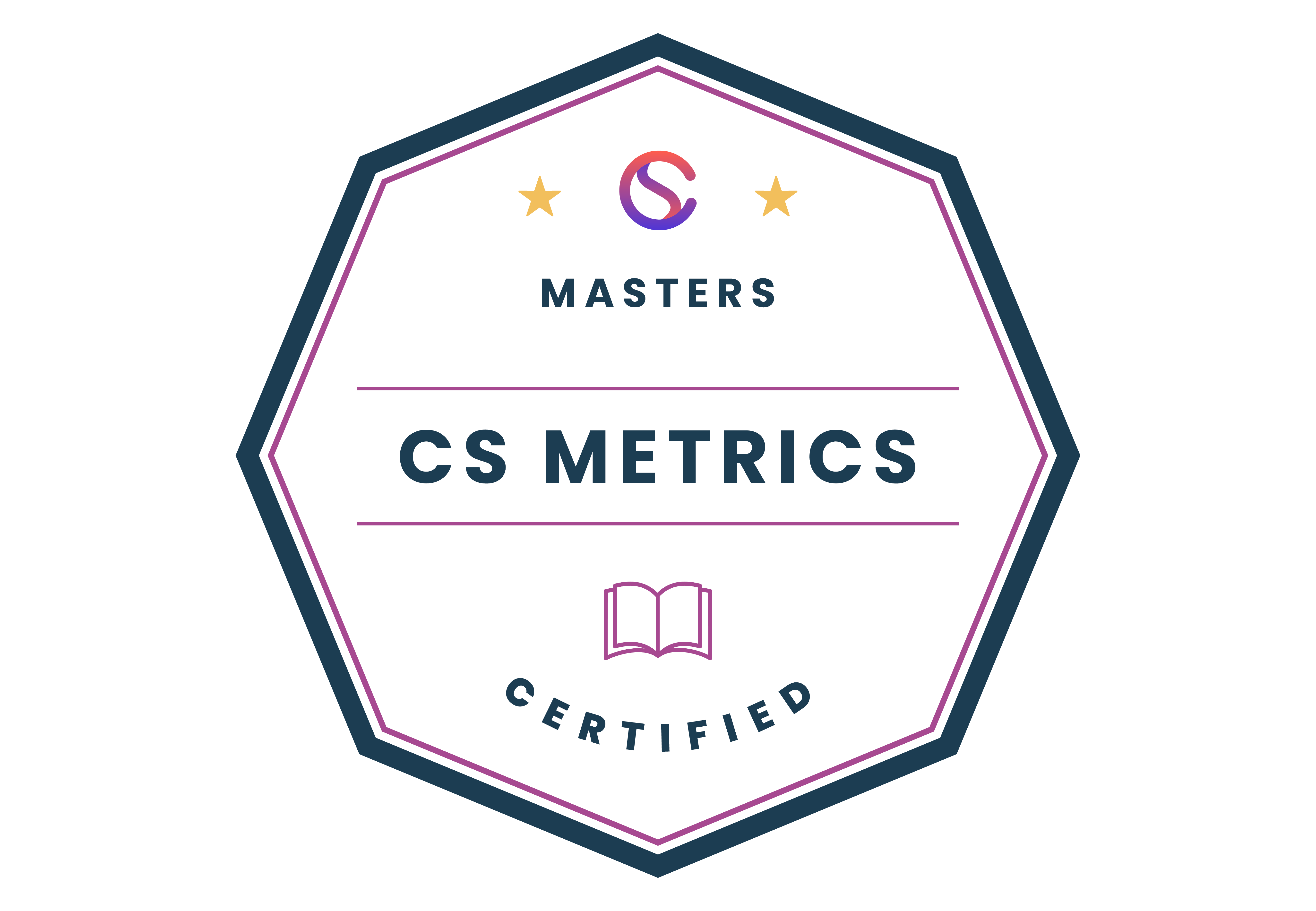 By the end of this course, you'll be able to:


🔥 Understand CS and why metrics are so vital to improving it.
🧠 Learn what metrics are important in CS and how to implement them.
🚀 Feel confident to start implementing CS metrics in your day-to-day work.
🎖 Demonstrate the value of CS to your CEO with metrics-based KPIs.


"The CS Metrics course is an absolute must for any CS leader to consider for their team. I feel it would be particularly beneficial for anyone that is new to Customer Success to get a true understanding of CS metrics and why they're so important for this function .This course is thorough in explaining the core metrics and their applications. What is most important is the mention of not overdoing it with metrics, as we can easily be distracted by too many."

Renee Rooney, Head of Customer Success at LiteracyPlanet

Crafted by the crème de la crème of CS.

This course has been built with the help of the brightest minds in CS today. We've worked night and day to bring you content and insights from CCOs, Directors, and VPs of Customer Success, so you can rest assured that you're in the best hands possible.
..And the community is a place for customer success folks from all industries, all levels of seniority, and all corners of the globe to connect, network, ask questions, share ideas, find solutions, and just generally level-up in their field.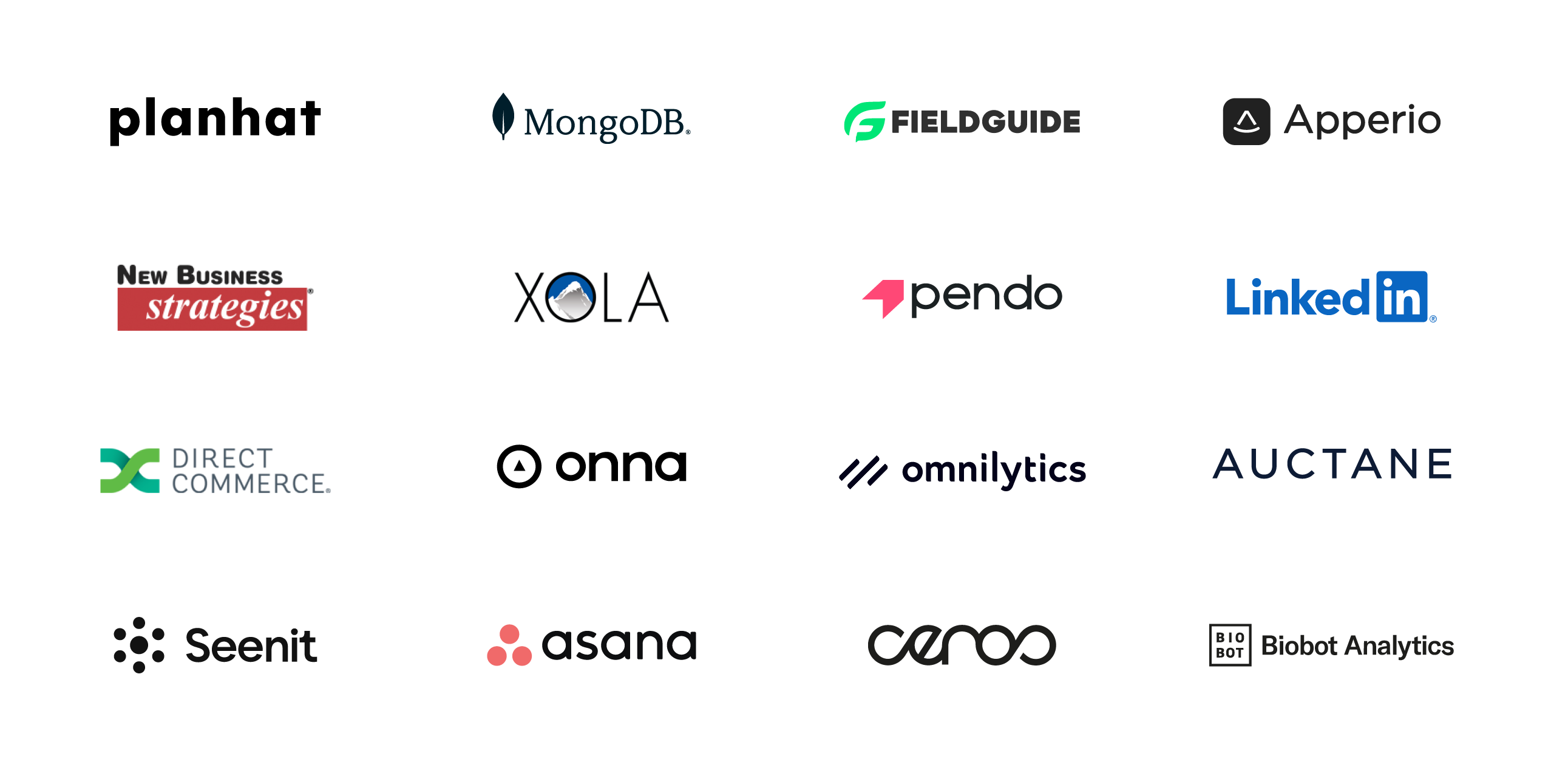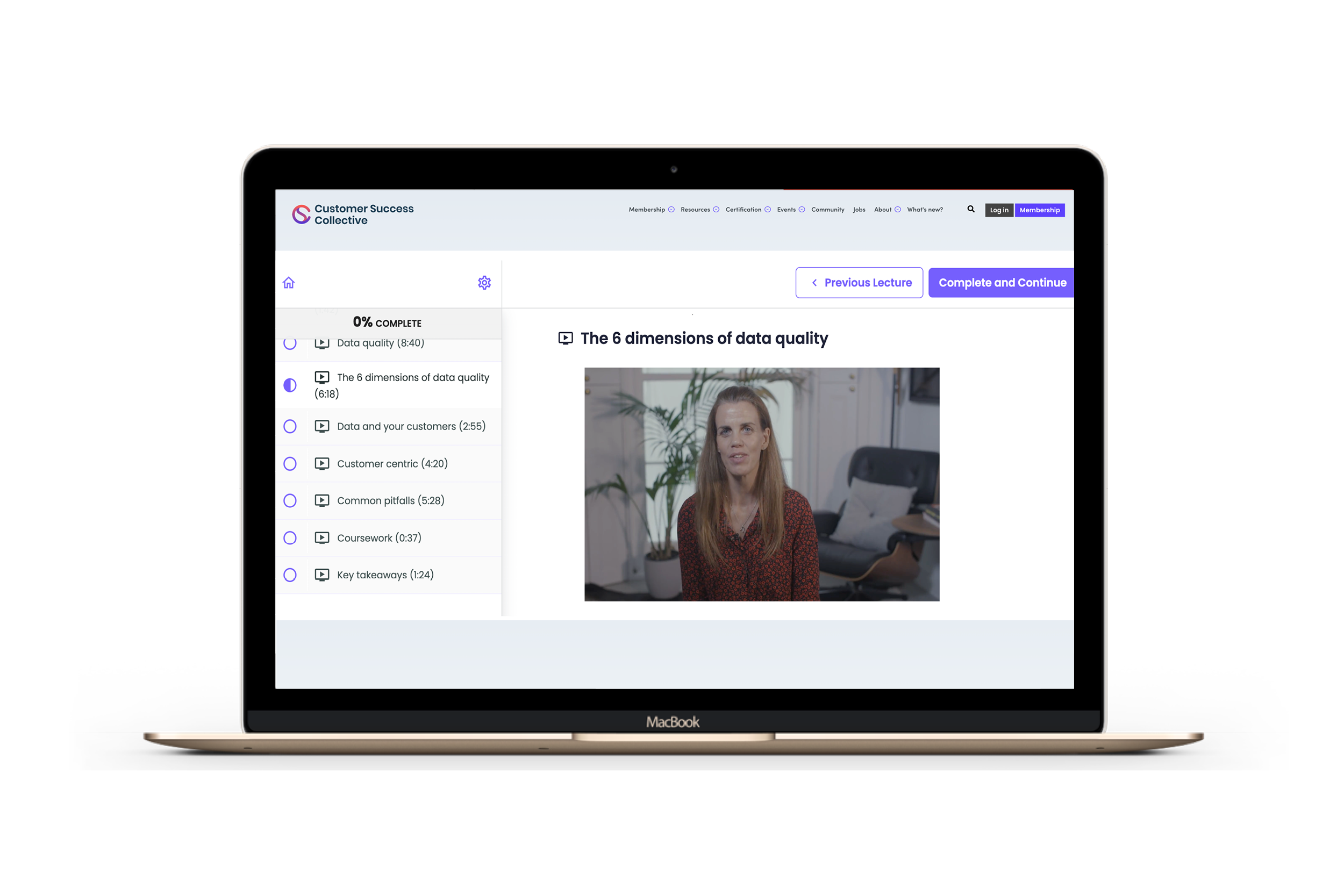 What's included when I enroll?

🛠 6 tried, tested, and vetted templates.
📜 Coveted certification to show off to your colleagues.
🧠 Indispensable knowledge from a customer success specialist.
⏳ Access to this CS training forever and ever.

"I've learned lots of ways to refine my existing metrics as well as where I may be missing metrics in the process. I'm looking forward to implementing some of the new things I learned and utilizing the templates and frameworks as soon as possible!"

Agatha Karmelita, Customer Success Manager at Headset

Unlock an additional 9+ courses 🔓

Access our entire suite of courses, a free in-person summit ticket, 100+ hours of strategy content, templates & frameworks, mentorship opportunities, and more when you become a Pro+ Member.

Don't worry, we do team rates, too.

If you're looking to get a team of three or more CS professionals certified, then speak to Pavan about team rates at [email protected].

P.s. if you need help convincing the boss, we've done the hard part for you.

FAQs.

Q: Who's this course for?
A: This course is for anyone ready to decipher the world of customer success metrics. This course will equip you with the confidence and know-how you need to measure your CS strategies.
Q: How does the course work?
A: The course is 100% online and entirely self-paced. Once you enroll, you'll work through the modules in chronological order and be invited to take part in activities. At the end of each module, you'll be presented with mandatory exam questions and if you pass all these, you'll become Customer Success Metrics: Certified!
Q: How long will the course take to complete?
A: In total, the course content, activities, and exams will take approximately just over 3 hours to complete.
Q: What happens if I don't pass the exams?
A: Don't worry, if you happen to fail on your first attempt you'll have the opportunity to retake the exam. However, if you fail on your second attempt, it sadly means you won't get the certificate. That being said, you won't finish this course having wasted your time; you'll take away tons of invaluable information and you'll be given access to the course materials for life. So, if you stumbled on anything in particular in the exam, you can brush up on those bits to your heart's content!
Q: How long will I have access to the course content?
A: For life! One, one-off payment gives you unlimited access to all the course's content. 

Check out our other courses